150% Price Match Guarantee
Free Returns & No Restock Fees
Experts Here Ready to Help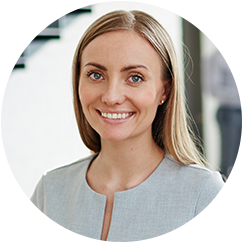 Need help with your project?
Talk with our expert team.
We'll take care of you every step of the way, leaving you with products you love and our LNY Guarantee.
866-344-3875
Live Chat

---
The Satco lighting collection at Lighting New York brings innovation and energy efficiency to every room of your home. Browse this collection for a variety of indoor and outdoor options, plus a wide selection of light bulbs to illuminate your life.
Indoor Ceiling Lights
Flush mount and recessed ceiling lights provide discreet ambient lighting to any room. Browse this collection for high-quality options that fill your kitchen, living room, hallways, bedrooms and bathrooms with dimmable, energy-efficient light that keeps the focus on your furnishings and decor.
Indoor Portable Lights
Satco takes portable lighting to task with stylish and versatile options to complement any interior design. Find floor lamps with clean lines and adjustable goosenecks alongside desk lamps that provide a well-lit work space. From classic drafting lamps to thoroughly contemporary lights that look like modern art, this brand delivers timeless task lighting.;
Outdoor String Lights
Create brilliant outdoor living spaces with stylish and energy-efficient string lights from our Satco lighting collection. When it comes to planning proper outdoor lighting, string lights add a festive and finishing touch with almost no effort and minimal investment. Find your nighttime inspiration in this brand's outdoor innovations.
Satco Designer Collections
The Satco brand is all about lighting solutions that illuminate a better life for you and your family. Whether it's the Heartland Collection of overhead and portable lights with Energy Star qualification or the Signature Collection of LED bulbs for a wide range of applications, you'll find thoughtful design and meaningful energy management at the forefront of this brand's collections.
Satco Lighting Spotlights
Showcase your artwork, task areas or architecture with indoor spotlights from Satco. Choose sleek white, black or chrome options that offer directional versatility to customize the brilliance along with dimmable capabilities and a variety of bulb choices.
Satco Light Bulbs & Accessories
Satco ;lighting is a solutions-based brand dedicated to contributing quality and convenience to the lighting industry. Browse our collection for a variety of high-quality light bulb choices, including hundreds of LED styles for almost any application, alongside unique halogen bulbs, colorful and quirky incandescent choices, and bi-pin fluorescents for ballasts. All qualifying Satco lighting orders ship free from Lighting New York.